1: Set Color in Theme Option
Design Driven Theme will Time Save your workflow. Set the Color Palette in Theme Options including Primary Color and Other Color options.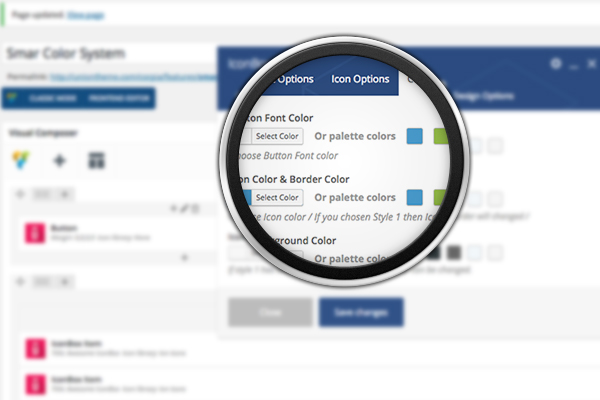 2: Choose Palette in Elements Option
After you have changed colors Element color options will suggest you use Color Palette from Theme Options. You can set unlimited colors also.
1: Check the Front-end Render
If you chosen from Color Palette then How many times you have changed Theme Options color then front-end Render will Follow your Theme Option color.